This past Saturday, after having spent Thanksgiving with her family, Mona Hines was driving to her Baton Rouge apartment to pack up her belongings in preparation for an upcoming move. In the van with Hines were her sister, Stacey, and thirteen relatives of theirs, all of them children between six months and fourteen years of age.
As Hines was driving west on Interstate 10, the front driver's side tire blew out. The van hit a truck, crossed the median, flipped several times, and finally came to rest upright in the eastbound lanes. Hines died immediately. All thirteen children, none of whom was wearing a seat belt, were thrown from the van. Four of them died before they could be treated by paramedics. A sixth victim, another of the children, died from her injuries Monday at Baton Rouge's Our Lady of the Lake Hospital.
It goes without saying that this was a horrific tragedy. I don't even want to think about what it must feel like to bury six family members at the same time.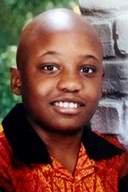 Most regrettable is the fact that this suffering could have been largely avoided. Simply wearing seat belts would have prevented the children from being ejected from the vehicle. Of course, that would have been difficult, since the thirteen of them were crammed into an area of the van designed to carry six. Obviously, the adults exercised extremely poor judgment by putting the children in a very risky situation.
Not everyone sees it that way, however. An article about the accident on NOLA.com drew reader comments that included the following:
"Sealtbelts can be good and they can work against you sometimes and have you trapped in a vehicle."
"WHATEVER GODS WILL IS THATS WHAT IT IS. NO ONE CAN CHANGE WHAT HAPPENED…IT DOESNT MATTER IF THEY HAD A SEAT BELT ON OR NOT, BECAUSE THE DRIVER HAD ONE ON AND SHE STILL DIED SO IT WAS GODS WILL"
"they have a lot of recall on seat belts if they were safe why call back"
"Seatbelts…are not foolproof and even sometimes more harmful. So it's really not fair to characterize this acciedent as avoidable. Tires blow out, it happens. And in light of the fact that a woman who WAS wearing a seatbelt was still killed, there is absolutely no way to predict whether or not seatbelts would have saved anymore lives."
"…the article states that the driver WAS wearing a seatbelt…however, she still died. When it is time to go, not a seatbelt or anything will stop you from going."
I think these remarks represent a very dangerous attitude. I concede that the blowout itself was probably unavoidable, but most of the injuries and fatalities were the result not of the accident itself, but of having thirteen children tossed out of a moving vehicle onto the pavement. Yes, people have died in traffic accidents while wearing seat belts; a seat belt is not a magical force field that completely protects its wearer from all harm. Nevertheless, it does make it much likely that the wearer will survive an otherwise fatal accident, and that he'll suffer less extensive injuries than he otherwise would have. According to James Madison University, "motorists are 25 times are more likely to be killed or seriously injured when they are 'thrown clear' than when remain inside their vehicle." And since most of the victims in this case were children, it's especially relevant to note that "of every 100 children who die in motor vehicle crashes at least 80 would survive if they were properly secured in an approved child safety seat or safety belts." Of the five children that died as a result of Saturday's crash, we can expect at least four of them to have survived, had they been wearing seat belts.
I understand and appreciate that, in situation like this, it's natural to attempt to rationalize the attendant suffering. But posturing that wearing a seat belt "doesn't matter" or that basic, everyday safety precautions are futile because everyone has a predestined "time to go" is just asking for something like this to happen again. It's difficult to step back from a tragedy of this magnitude and assess it calmly and rationally, but I think it's important to do exactly that, so that no one else has to suffer this kind of nightmare.
Please, always wear a seat belt.
I extend my condolences to the victims and their families.