I watched Jordan Peele's sleeper hit Get Out last night, and I really enjoyed it. The central character is Chris, played by Daniel Kaluuya, a young black man anxious about meeting his white girlfriend's parents for the first time. They spend the weekend at her parents' rural home, and while the parents at first seem good-natured but awkward, Chris comes to suspect that things are not as tranquil as they seem.
The movie's genre is a mixture of comedy and horror, which seems odd at first but turns out to serve the film well (think Scream or The Cabin in the Woods), with the lighter parts being laugh-out-loud funny (especially Lil Rel Howery as Chris's best friend, a bumbling TSA agent, which sounds dumb now that I type it out but actually works really well) without watering down the genuine horror. There are creepy, unsettling moments, and the plot that unfolds is deeply disturbing.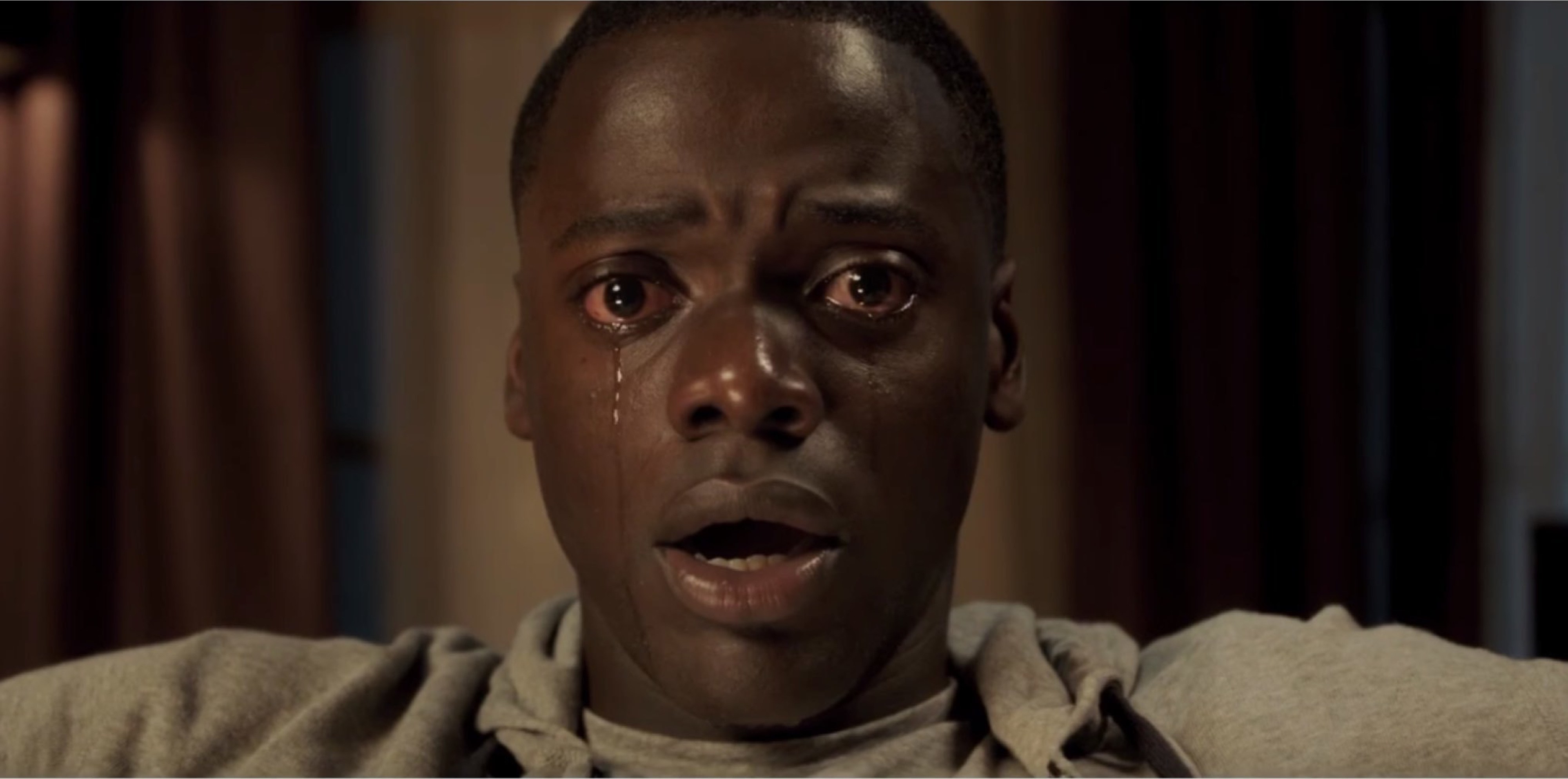 I had a few minor reservations about the film. One of the film's central mysteries is in the strange, Stepford Wives-esque behavior of certain characters throughout the first half. The audience expects that the explanation for their peculiar manners will be revealed, and there is a big reveal in the film's climax, but it doesn't really seem to fully explain the events from earlier in the film.
I was also slightly put off by the seeming lack of connection between Get Out's important racial elements and its suspense/thriller plotline. At one point late in the movie, the protaganists flat-out asks one of the villains why they target black people. The response was basically "who knows?" and a shrug. Maybe that was the point—that so much of racism today is not overt and explicit, but subconsious and incidental—but I think the film's critique of racial bias would have been that much more effective had it been more organically integrated into the main plot.
I think the film would have benefitted from sticking with the original ending, which would not have directly addressed this concern but would at least have underscored the racism angle and drove the point home that much more strongly.
If I'm focusing on the film's negatives, that's because so much has already been writing about how great it is (it currently holds a 99% approval rating on Rotten Tomatoes). I completely agree with all of it. Get Out is worth seeing, and I recommend doing so.